Self-Guided Tour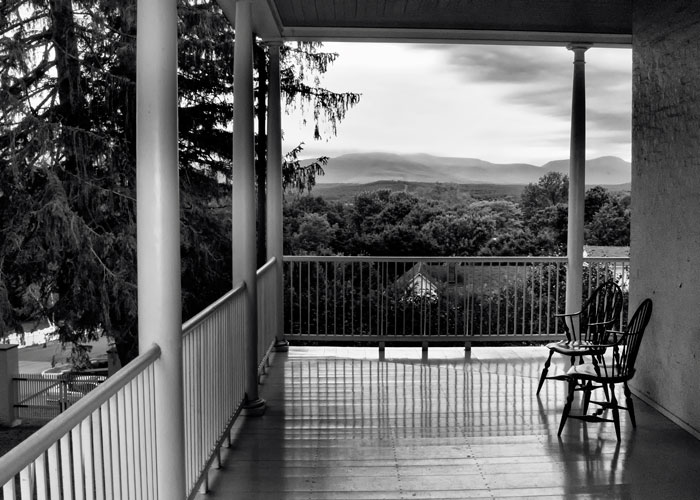 I stop by to pay a visit to the Thomas Cole National Historic Site. I'm early. Visiting hours don't begin for another half hour. I sit on the porch and look at the view. This is the house where Thomas Cole lived after marrying Maria Barton. The house belonged to her family. They had some kids of their own.
For some reason, I am the only visitor to the Thomas Cole National Historic Site today. I hang around on the porch and wait to be let in. I look at the view of the mountains. I peer into a window hoping to catch sight of a ghost. I take a picture. Time passes. When the docent finally arrives to unlock the door, I ask her: "So, is this house haunted?"
"Certainly not," she says. It's funny how humorless docents become when asked if their official historic site is haunted. She is standing next to a sign that reads: "Self-Guided Tour Begins Here."
"You should hire a ghost," I say, trying to be helpful.
"Absolutely not," she snorts. "It would have to be supervised." She walks away in a huff.
The rest of the self-guided tour proceeds without incident.