Irish Studies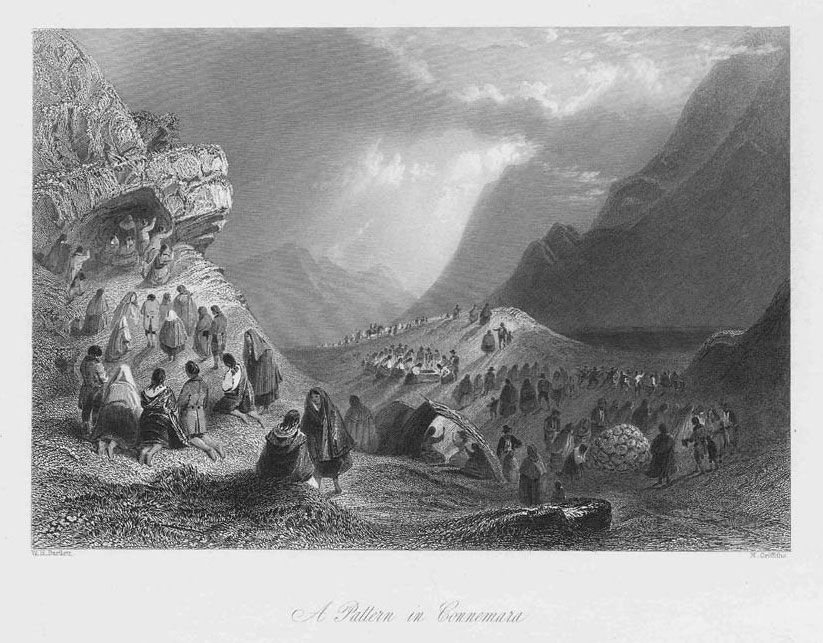 In 1985, I spent the summer in a small Irish village faraway on the western end of Galway Bay. The idea was to learn the Irish language—"Gaelic"—by immersing myself in it. So I arranged to stay in a farmhouse with a gracious family of native speakers. They treated me as a son.
I learned all the Irish I needed by just sitting around the kitchen table and listening to the exchange of gossip. One by one, I picked up a cúpla focal, a "few words." When I became proficient enough to express it, I announced, as Gaeilge, that I wished to stay here forever. "Maith an fear," they said, meaning "Good man." Irish is an endangered language. They must have figured they could use all the Irish speakers they could get.
But staying there forever is not what happened. I also had ambitions to pursue an academic career in "Irish Studies." So I enrolled in formal classes at a nearby university-sponsored school in the village. It was a place where teachers of Irish throughout the country would come for a summer refresher course. The school was a mile away from the farmhouse where I was staying. Five days a week, I would walk that rainy mile to the school and back, stopping at the local pub—An Chistín—on the way home.
One more thing about that university-sponsored school: Speaking anything around there but Irish there was strictly verboten. No problem, I reckoned. At that point, I had been studying the language for over a year—via books and tapes—and my head was already filled with several weeks of kitchen gossip. I could fake it.
On the first day of classes I was told to see the secretary. Since I was there on a government grant, paperwork aplenty had to filled out. The secretary, sitting behind her formidable desk, inserted an official-looking form into her typewriter and started firing questions at me. Things like: "What is your name? Where were you born? When did you do your Leaving Cert? What! You're a Poncánach? What are you doing here?" All of this in Irish, so my translation—not to mention my memory—might be a bit off. Anyway, I stumbled through my responses, especially to that last question. Now I don't know about you, but there isn't a day I wake up and don't ask myself, "What am I doing here?"
The secretary typed up all my answers. She wasn't a very good typist. Several times she had to yank the form from the typewriter platen, toss it in the bin next to her formidable desk, and start all over. Several times I had to repeat my answers. They didn't improve for all the practice. By the time she was on her fourth try at the form, my attention had begun to wander.
The rubbish bin next to her desk caught my eye. It was stuffed full of papers, brimming with forsaken Irish words—the very words I was trying so desperately to bring to life on my own tongue. There they were, lying dead in hushed heaps in an administrative trash can beside a formidable desk. It was like catching an accidental peek into the ossuary of language. I could feel a sinkhole in the very ground of being opening beneath my feet. Next thing—and I knew it in my bones—I would be plummeting through to that place where words fail and nothing remains but a silence darker than dark. Oh dear.
Lucky for me the secretary had made yet another mistake in her typing. Her yank of the paper from the typewriter platen called me back from the brink. And we started over again.
Eventually she got everything right. I was fully enrolled in the university-sponsored school, where I did okay in my classes and even picked up a certificate at the end. But I never did go on to pursue an academic career in Irish Studies. Other things happened. I guess I preferred the Irish I was learning around the kitchen table. Now almost three decades later, I have forgotten all the gossip. But I do remember a cúpla focal.